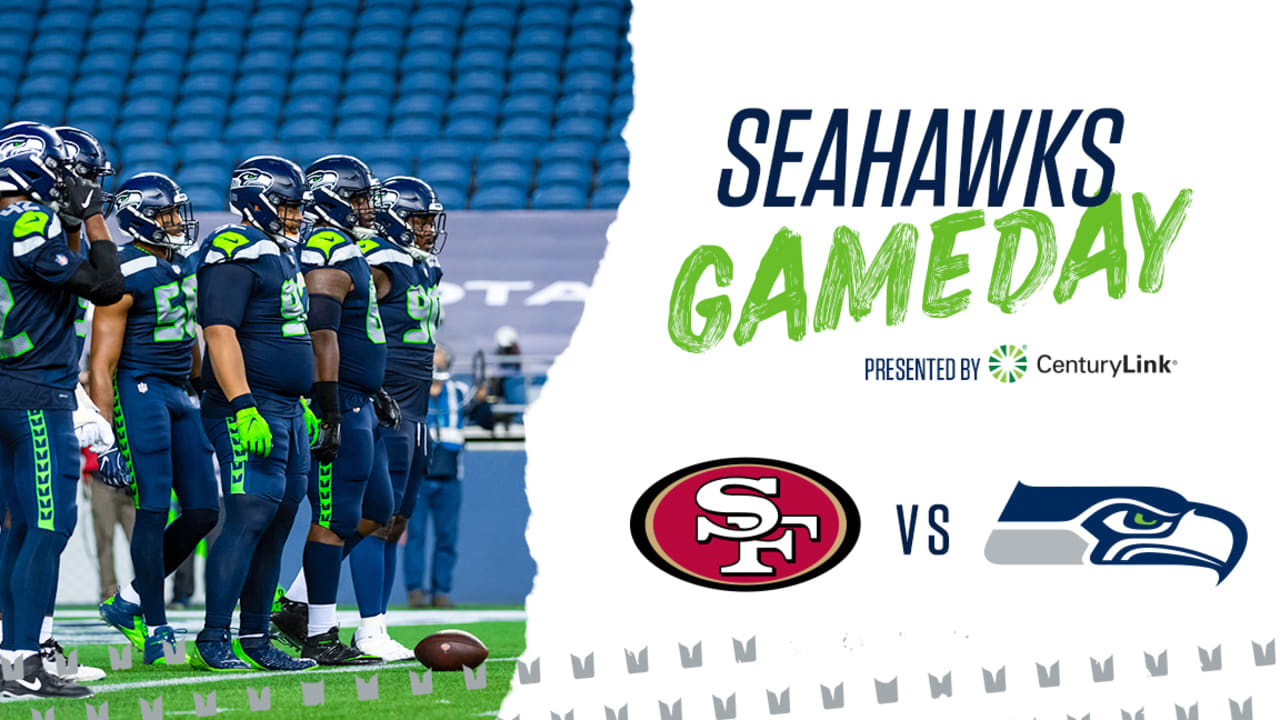 "I have not felt the continuity of the first couple weeks in our approach," Carroll said. "Because when you have such a special player like Jamal, he just draws a lot of attention, for us in planning and also for the opponent. So that's been different. Not having Quinton in there—those guys have hardly played together. And Brooks too, you can see why we really like him. Jordyn's going to do a fine job for us playing in that spot, but he's just a couple games old. So it feels like it's still coming. I don't like being patient at all, but in this case, before it really gets to its best, it's going to be a bit."
Carroll agreed with Wagner's assessment of the defense through six games, but he also has reasons to believe the turnaround will happen, and can start taking place when Seattle hosts the San Francisco 49ers on Sunday.
"Going into last week, we really wanted to see if we could make a move here, get going in a direction we really felt better about," Carroll said. "Just because you want to doesn't mean that happens right away; it takes some time. So as we continue, I totally am planning on us turning, and being at the top end of our game. It's out there for us, and we're going to keep battling to get it done. I agree with Bobby, he's on point. Everybody's working at it, we got a great attitude about it, the guys are spending their time studying and all that. We got to get our combinations of guys right and max out and make sure we're really, really clean with our execution. That's coming. How long can I keep telling you that it's coming? But our best football is still ahead of us, there's no question in my mind."
The defense has done some things very well, most notably getting turnovers—the Seahawks are tied for third in the NFL with 12 takeaways, trailing only two teams, Cleveland and Kansas City, that have played an extra game having not yet had their byes—and stepping up in big moments, such as a goal-line stop against Cam Newton and the Patriots to preserve a win, or the fourth-down stop that set up the game-winning drive against Minnesota. The next step, as Wagner put it, is doing those types of things consistently and getting not just more big plays, but more stops on third downs.
"I just think we just have to have a level of focus, really focusing on the details of our defense focusing on the details of what we're trying to get done," Wagner said. "We've got to be more consistent. I'm confident our guys can do that. We have to put that last game behind us and move forward and, focus on what we can do this week… I think the biggest thing is everybody coming together being on the same page. Being positive and understanding that this is going to get changed. And you have to do your part. It's a team game, but it starts with your individual effort to make this defense great, and I think everybody's locked in. And we'll see how it goes on Sunday."
Wagner, Carroll and the rest of the Seahawks believe the defense will get better, for starters because both have seen over the years different versions of Seattle's defense play a lot better in the second half of seasons than the first. As Carroll explained Monday, he, defensive coordinator Ken Norton Jr., and there rest of the defensive coaching staff continue to evaluate everything to make sure they're putting players in the best position to succeed.
The Seahawks also expect to have a number of players adding to the defense that should make a difference, most notably Adams, who is hoping to get back soon from the groin injury that has kept him out for three games, and Carlos Dunlap, a two-time Pro-Bowl defensive end who the Seahawks added in a trade earlier this week. The Seahawks also have two veterans on their practice squad who should help out at some point, defensive tackle Damon Harrison and linebacker Mychal Kendricks, and Rasheem Green returned to practice this week, meaning he should be back in the defensive line rotation soon.
None of those things guarantee a quick turnaround, but it's enough to give the Seahawks confidence that the defense will at some point get back to being the unit that in training camp went toe-to-toe with the league's highest scoring offense.
The Seahawks are already a very good team with a prolific offense and defense that has, last week notwithstanding, produced just enough stops and big plays to help secure wins. If the defense can make the turn Carroll is envisioning, the Seahawks have a chance to be great.
"The biggest part is just us all coming together all the right time and all meshing together in terms of on the field—we're all meshing together as teammates," Wilson said. "When the whole picture comes together, all at the same time, that's going to be really special when that happens."