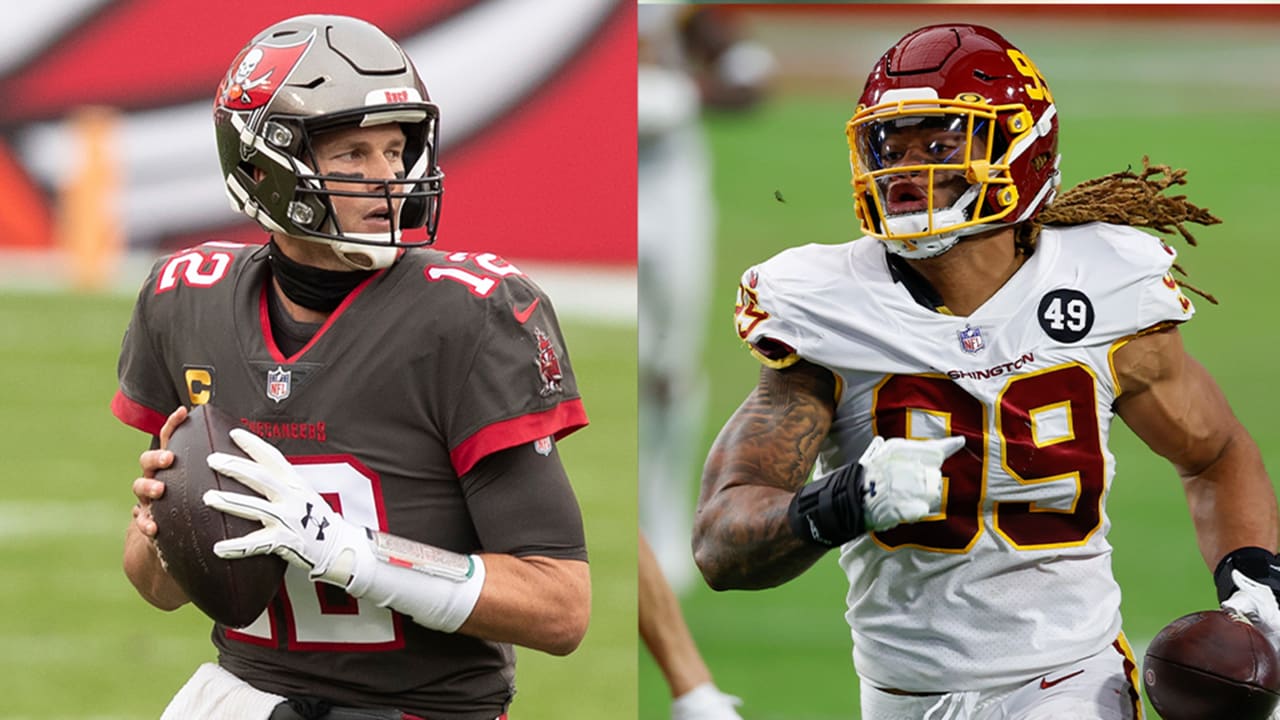 Matchup to Watch
Alex Smith vs. Bucs defense: Upon the marquee it will be Brady and the Buccaneers passing game against the Washington defense and its potent pass rush. That's the battle of strength versus strength, but how much Washington's offense can do against the Buccaneers defense is likely to tell the tale in this one. Smith has been dealing with a calf strain and is questionable to play, but Washington needs him. Though Taylor Heinicke looked good enough in his one appearance for the team, Smith is 5-1 as a starter. Washington has struggled to score points, but has promise within the steady hands and fleet feet of promising youngers Terry McLaurin and Antonio Gibson and has been a winner with Smith under center. Tampa Bay's defense has been that overlooked and underrated unit for the last two seasons, but though it finished the as the No. 6 total defense and tops against the run, it's susceptible against the pass (21st in the NFL). If Washington is to pull off the upset, the offense must show up. And, obviously, the Buccaneers defense needs to stand tall if the win many prognosticate them to get is to come to fruition.
Final Thought
This was the last playoff matchup finalized and the one most believe is the easiest to predict. But anything can happen on any given Sunday (or Saturday, as it were here) in the NFL. Not to mention, each team has just one win against a playoff team (Washington over Pittsburgh; Tampa Bay over Green Bay).
Regardless of the outcome, history will be made on this night. The 43-year-old Brady will look to further his remarkable career by delivering Tampa its first postseason triumph since winning the Super Bowl in the 2002 season. And should Washington advance in its chaotic season, Rivera and his charges will bestow upon the franchise its first postseason win since 2005 — when Joe Gibbs was the head coach.
But in addition to that, as soon as the game kicks off, history will be made as it will be the first time playoff teams face each other with female coaches on opposing sidelines — Tampa Bay's Lori Locust and Maral Javadifar along with Washington's Jennifer Sims, a sign of progress at hand right alongside the drama of a game featuring two of the NFL's most prevalent storylines colliding.