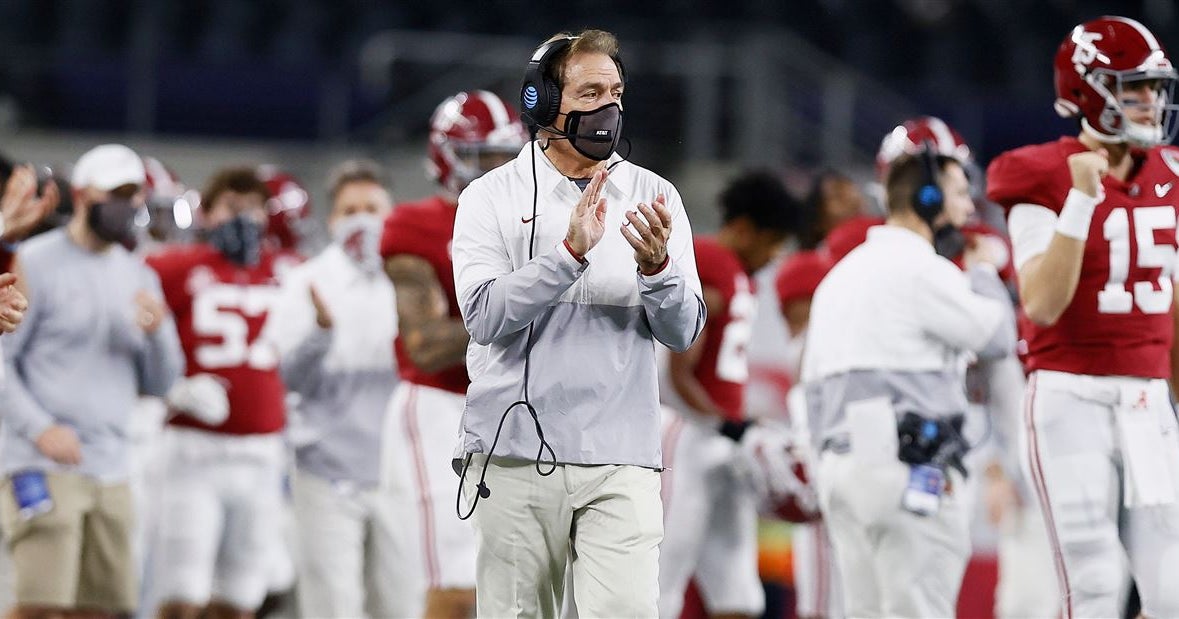 Despite providing Ohio State with enough bulletin board material to fill an armory, Clemson coach Dabo Swinney is sticking to his proverbial guns after a blowout loss to the Buckeyes in this season's College Football Playoff. He doesn't regret ranking the Big Ten champs at No. 11 in his final Coaches Poll.
"Ohio State fought as hard as anybody to play," Swinney told reporters after Alabama closed the 2020 college football season with a national championship. "(A reduced season) wasn't their fault."
Maybe next season Swinney's ballot won't have to be slanted based on a shortened schedule and college football's return to relative normalcy will level the playing field a bit ahead of the Playoff selection committee's final vote. Speaking of which, it's never too early to take a look at next season's potential New Year's Six and Playoff matchups.
With the vaccine in place nationwide and the expectation restrictions relating to social distancing are loosened a bit, hopefully 2021 bowl season will allow for strengthened capacities and a normal return to the postseason and travel for fans.
Get the fastest scores, stats, news, LIVE videos, and more. CLICK HERE to download the CBS Sports Mobile App and get the latest on your team today.
Here's our way-too-early New Year's Six and College Football Playoff bowl projections for next season: