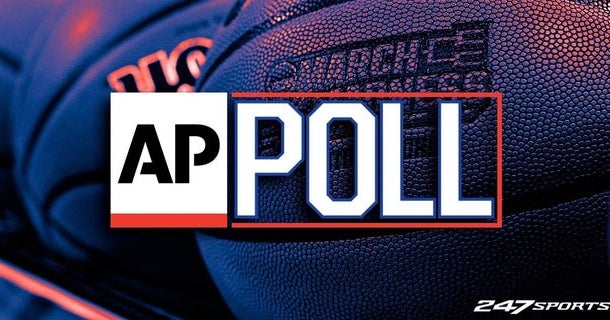 16. Virginia Tech (13-3) — The Hokies are within half a game of first place in the ACC thanks to a 14-point upset over Virginia behind 29 points from Keve Aluma. His career-high helped Virginia Tech to its second win over a top-10 team this season.
"I think we had all seen that no one thought we were going to win this game," Aluma said. "I like it when it's like that. I like it when people don't think we're going to win. That just fuels us even more."
17. West Virginia (11-5) — Upset, 85-80, by Florida on Saturday, West Virginia does not have long to celebrate its 88-87 victory over Texas Tech earlier in the week. The Mountaineers are in a Big 12 logjam in the standings with a 4-3 conference record, tied with Kansas for fourth and 3.5 games behind Baylor. After traveling to Iowa State tomorrow, WVU plays six games in a row against top-25 AP teams.
18. Missouri (11-3) — A brutal Saturday loss for TCU sees Missouri pick up a 102-98 overtime victory against the Big 12. Xavier Pinson scored a career-high 36 points in a game that Mizzou trailed by as many as 12 points in the final five minutes. Missouri spiked to No. 12 in the rankings last week, but the TCU survival and an 88-82 loss midweek at Auburn don't help.
19. Wisconsin (13-5) — The Badgers better rebound fast from an upset loss at Penn State, because they host the same Nittany Lions tomorrow night in Camp Randall. It was Penn State's second ranked win of the season, blowing out Virginia Tech during the ACC-Big Ten Challenge.
20. Florida State (10-3) — A five-game winning streak snaps for FSU with a surprising 76-65 loss at Georgia Tech on Saturday. FSU falls to 6-2 in conference play.
"Today our offensive execution was probably as poor as it's been all year," said a frustrated coach Leonard Hamilton after the game.